Super Tight
Super Tight Fleshlight Masturbation Sleeve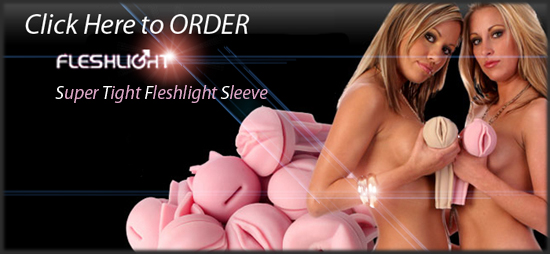 This sleeve gives a smooth tightened 1/2″ (13 mm) canal created for men that loves a tighter pussy sleeve without texture. So if you ready to experience fleshlight sex with 18 y.o girl, the Super Tight sleeve, will be your favorite. I would recommend this to everyone who is fancy of a nice tight feeling but thinks that the Ultra Tight would be a bit too constricting. Every Sleeve, including Super Tight are made of Real Feel SuperSkin material that provides the exact feeling like inside the real pussy. When you put your cock inside, you will be able to feel the soft fleshy material squeezing down on your cock bringing you to new levels of sensation. All Fleshlight Sleeves are sold separately, without Fleshlight Case, order one here - if you haven't got any.
SUPER TIGHT FLESHLIGHT SLEEVE PARAMETERS:
Canal Diameter: 1/2 inch
Length: 10 inches
Diameter: 4 inches to 2.5 inches
Case is NOT Included.