Ultra Tight
Ultra Tight Fleshlight Masturbation Sleeve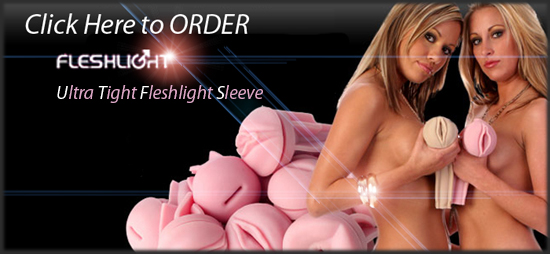 This untextured sleeve gives an ultra tight pleasure. Ultra Tight sleeve has got 1/4″ (10 mm) diameter canal created for men who prefers the tightest sleeve available on market. Rest of diameters are the same, fits perfectly to every official Fleshlight Case. Ultra Tight Fleshlight Sleeve provides the tightest untextured pleasure in whole fleshlight family. Ultra Tight sleeve is designed for men who are fancy of narrowed sexual adventures. Even the most endowed men will have no problem, due to the incredibly soft and elastic material used on this and all other Fleshlight masturbation sleeves. Every Sleeve, including Ultra Tight are made from Real Feel SuperSkin material that provides the identical feeling like inside the real pussy. When you put your cock inside, you will be able to feel the soft fleshy material squeezing down on your cock bringing you to new levels of sensation. This sleeve will blow your mind! All Fleshlight Sleeves are sold separately, without Fleshlight Case, order one here - if you haven't got any.
ULTRA TIGHT FLESHLIGHT SLEEVE PARAMETERS:
Canal Diameter: 1/4 inch
Length: 10 inches
Diameter: 4 inches to 2.5 inches
Case is NOT Included.