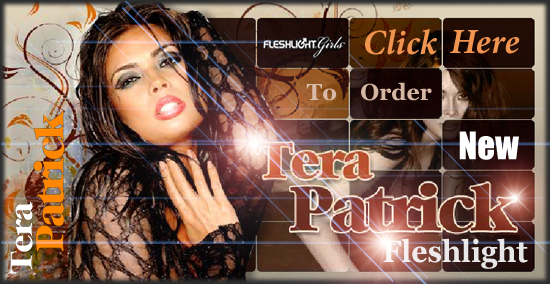 The time has come. Finally, on the 1st December 2008, Fleshlight Inc. has announced its new addition to Fleshlight Girls family - Tera Patrick Fleshlight became true. Till now the name of this latest Fleshlight Girl was kept is secret. At last Tera Patrick, together with Fleshlight Inc. , is honored to present the totally new product with Tera's signature on it - Tera Patrick Fleshlight. From now, Tera Patrick has became the official Fleshlight Girl. Do you wonder who the Tera Patrick is? Tera was born on July 25, 1976 in Great Falls, Montana. She is unquestionably the number one porn star in the whole world today. Her father was an English doctor and mother comes from Thailand. From her parents Tera inherited an unique beauty and naughty character. She has finished a microbiology at University. After that she moved to California where she met Penthouse photographer and took up modeling. In 2002, Tera was a "Penthouse Pet" and a "Hustler Honey," even Playboy was interested in Tera's career. Once she has dominated the centerfold industry, the time had come to the adult movie business. She has starred in about 50 adult films for all of the top studios in the porn industry. Now she's a next proud Fleshlight Girl, presenting a Fleshlight molded from her actual pussy. Every Tera Patrick Fleshlight has got exlusive Tera's signature on it.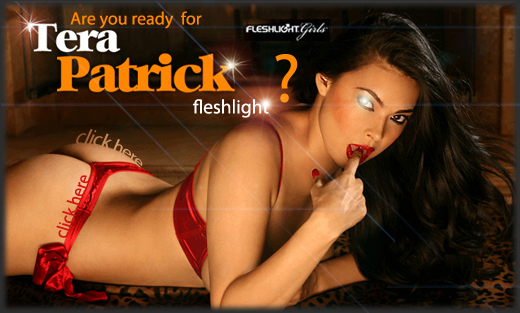 Tera Patrick Fleshlight contains the most realistic Fleshlight insert ever - the Lotus. It's made from special RealFeel material called SuperSkin, which is so realistic that you won't feel the difference comparing with the real pussy. Lotus Fleshlight Sleeve offers something that no other male sex toy in the world can provide - the real vaginal intercourse sensation. Every Tera Patrick Fleshlight Package contains a unique Pearlescent Fleshlight Case, available only with Fleshlight Girls products. You'll also get an autographed postcard featuring Tera Patrick and a free 2 oz bottle of water-based personal lubricant, ID Gun Oil H2O. Christmas are coming, so remember to make a present for your dick ordering Tera Patrick Fleshlight now. That's how the Lotus Sleeve looks alike: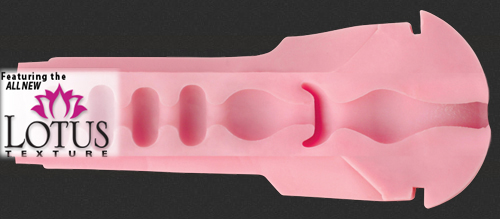 The Latest News: Tera Patrick Fleshlight will be available with totally new insert - the Twista Fleshlight Sleeve. Twista is the newest Fleshlight sleeve - its spiral construction gives the unforgettable pleasure. This unique design provides the enhanced suction effect giving an incredible sexual sensations. The Lotus will be also available. You will be able to choose during order, which sleeve you prefer the most.